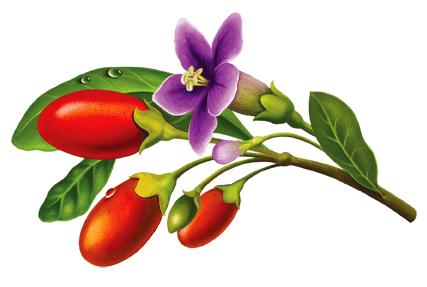 Other customers also bought:

100% organic juice exclusively from an original alpine variety of Tibetan seaberry. Juice carefully cold-pressed exclusively from the fruit of an original alpine variety of Tibetan seaberry. Its hand-picked, ripened fruits guarantee not only an exceptionally high content of effective nutrients but also a surprisingly pleasant flavour that cannot be achieved naturally in other species. We do not use any preservatives or thickeners. This is 100% squeezed juice of organic quality, with demonstrable health benefits. Recommended dosage: 25 ml of juice per day.

100% organic Tibetan seaberry seed oil. The pure essence and the top product from seaberry is its oil, gently extracted from the seeds of its fruits. Seaberry is a key contributor to the body's natural defences and supports the immune system's activity. It strengthens cardiac activity and ensures that the metabolism and intestinal tract function normally. It also has beneficial effects on the skin, the mucous membranes of the eye and the oral cavity. As many as thirty fresh seaberry fruits are needed to collect a single drop of this oil. Recommended dosage: Adults: 2-7 drops, 1-3 times per day. Children from 3 years: 1-3 drops per day.

Organic extract from alpine Tibetan seaberry in a plant-based capsule. These plant-based capsules contain carefully prepared and concentrated extract of alpine Tibetan seaberry. Powder is obtained from the seaberry fruit by cold drying, which retains the full range of seaberry nutrients. The concentrated powder is then filled into plant-based capsules, making it a vegan-friendly dietary supplement. Ingredients: Organic extract from common sea buckthorn fruit (300 mg), plant-based capsule, filling – vegetable magnesium stearate (10 mg). Recommended dosage: 1 capsule twice a day