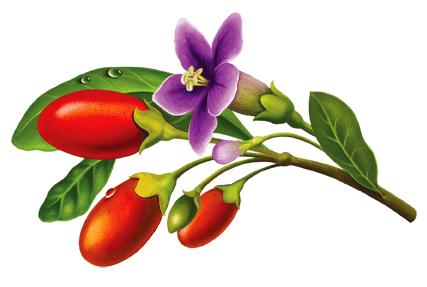 Seaberry

•

Immunity

•

Regeneration

•

Healing
Seaberry Juice
Premium quality
We take the quality of Himalyo products very seriously. Therefore, we carefully select the best locations to grow the fruit and keep a close eye on the entire production process from day one until each product makes its way into the hands of our customers. It all starts with the harvesting of the fruit by hand, as this is not only gentle on the sea buckthorn as a plant, but also ensures that we pick out only ripe fruits, guaranteeing freshness and perfectly preserving all the important nutrients.
We process the harvested fruit on-site within hours, usually in the evening when the heat of the sun has waned and the first dew is moistening the fruit peel. The juice is finely filtered and stored in special vacuum packs. It is transported undiluted and unchanged in air-conditioned containers directly to local customers, providing them with a product of original quality in its pure and natural form.

Laboratory tests have shown that content of important nutrients in Tibetan sea berry is several times higher compared to varieties harvested in Mongolia, Russia, Germany and Finland
Vitamin C content in seaberry (g/L)
| | | |
| --- | --- | --- |
| Content of active ingredients | Seaberry | Seaberry tibetana |
| Vitamin C (mg/kg) | 1444-4877 | 8789-9279 |
| Phenolic acid (mg/kg) | 3956-5728 | 5719-5893 |
| Flavonoids (mg/kg) | 122-308 | 342-401 |
| Palmitic acid (mg/kg) | 48.2 | 34.0 |
| Oleic acid (mg/kg) | 10-17 | 22-26 |
| Carotenoids (mg/kg) | 2350-3420 | 2693-3166 |
IMMUNITY – REGENERATION - HEALING
Contains: 190 bioactive nutrients. The most important are carotenoids (lycopene, beta-carotene, zeaxanthin); 14 vitamins A, C, D, E, F, K, P and vitamin B complex B1, B2 and B6 and provitamin A; 36 kinds of flavonoids; 18 amino acids; 11 mineral salts and a number of rare elements.
Dosage
25 ml of juice per day
1 capsule twice per day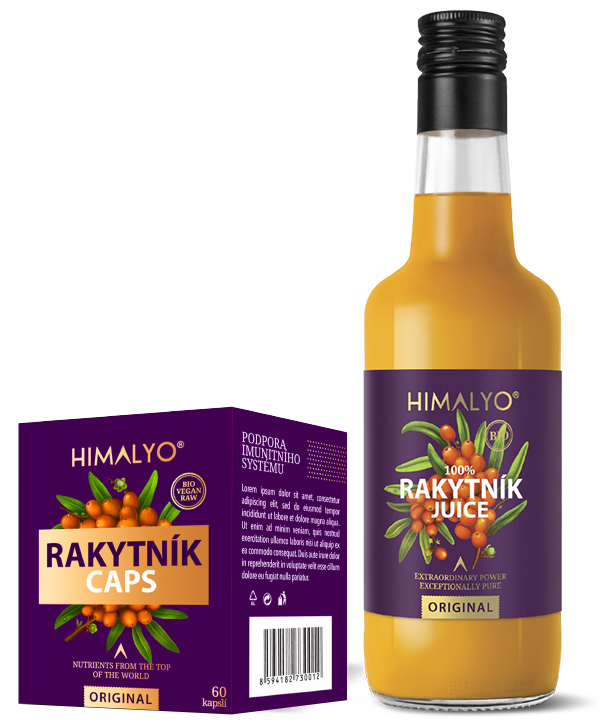 SEABERRY JUICE &
SEABERRY CAPS
Boosts the immune system, helps the body fight inflammations and pathological microorganisms, supports digestion and metabolism. Improves resilience of the nervous system and helps maintain good mood.
Dosage
2-7 drops 1-3 times per day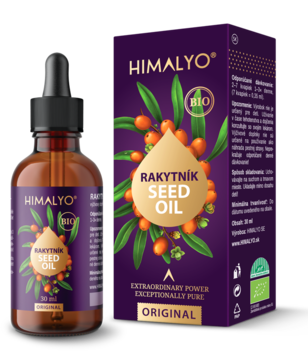 SEABERRY SEED OIL
FOR HEALTH
Exceptionally contains: essential linoleic fatty acids and alpha-linolenic acid in a balanced ratio of 1:1. Regenerates digestive tract mucosa, promotes healing of gastric and intestinal ulcers.
Tip for use:
A few drops a day either directly or in combination with any food, ideally together with sea berry juice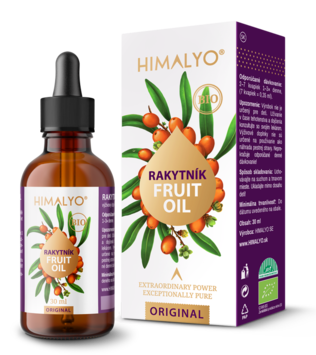 SEABERRY FRUIT OIL
FOR BEAUTY
Exceptionally contains: unique essential palmitoleic acid (Omega 7). Stimulates regenerative processes and skin healing. It activates basic physiological functions, reduces scars and other minor and more significant skin damages and provides soothing after excessive sun exposure. Protects the skin against inflammatory processes and allergic symptoms.
Tip for use:
Can be applied directly on clean skin, preferably before going to bed, by gentle massage of your face and décolletage. It is also possible to add a few drops of oil to a cream or facial mask.
For thousands of years, sea buckthorn, or seaberry, has been the staple of Ayurvedic and Tibetan medicine and is often called a plant of the future. Its fruits are widely used in the Himalayas not only to treat respiratory and digestive problems but are also used in cosmetics thanks to their ability to accelerate wound healing and stimulate regenerative processes. High in vitamins and other nutrients, it also helps to reduce fatigue and stress.
Even modern medicine is beginning to use this healthy plant more widely, recognising that seaberry is a key contributor to the body's natural defences and supports the immune system. There are also numerous proofs that seaberry improves cardiac activity, ensures that metabolism and intestinal tract function normally, and has a positive effect on the skin, the eye and the mouth.
The fruits are rich in vitamin B (B1, B2, B3), which is essential for the proper functioning of the central nervous system. Seaberry also contains vitamin B9 (folic acid), vitamin C, vitamin D (proper bone growth and development, proper functioning of the immune system and the heart, and reduction of the risk of cancer) and vitamin E (an antioxidant).
Seaberry is also widely used in cosmetics because of its unique qualities. It has a very positive effect in the treatment of minor injuries, blisters, scars, frostbite and skin ache. Dermatologists often recommend it to treat acne. Thanks to its high vitamin A and E content, it improves the elasticity of the skin, helps maintain its natural look, and has an anti-inflammatory effect. In cosmetics, seaberry oil, harvested either from its fruits or its seeds, is particularly popular.
Other customers also bought:

100% organic juice exclusively from an original alpine variety of Tibetan seaberry. Juice carefully cold-pressed exclusively from the fruit of an original alpine variety of Tibetan seaberry. Its hand-picked, ripened fruits guarantee not only an exceptionally high content of effective nutrients but also a surprisingly pleasant flavour that cannot be achieved naturally in other species. We do not use any preservatives or thickeners. This is 100% squeezed juice of organic quality, with demonstrable health benefits. Recommended dosage: 25 ml of juice per day.

100% organic Tibetan seaberry seed oil. The pure essence and the top product from seaberry is its oil, gently extracted from the seeds of its fruits. Seaberry is a key contributor to the body's natural defences and supports the immune system's activity. It strengthens cardiac activity and ensures that the metabolism and intestinal tract function normally. It also has beneficial effects on the skin, the mucous membranes of the eye and the oral cavity. As many as thirty fresh seaberry fruits are needed to collect a single drop of this oil. Recommended dosage: Adults: 2-7 drops, 1-3 times per day. Children from 3 years: 1-3 drops per day.

Organic extract from alpine Tibetan seaberry in a plant-based capsule. These plant-based capsules contain carefully prepared and concentrated extract of alpine Tibetan seaberry. Powder is obtained from the seaberry fruit by cold drying, which retains the full range of seaberry nutrients. The concentrated powder is then filled into plant-based capsules, making it a vegan-friendly dietary supplement. Ingredients: Organic extract from common sea buckthorn fruit (300 mg), plant-based capsule, filling – vegetable magnesium stearate (10 mg). Recommended dosage: 1 capsule twice a day